Bellevue Bed & Breakfast
Your tranquil refuge in the heart of the Alsace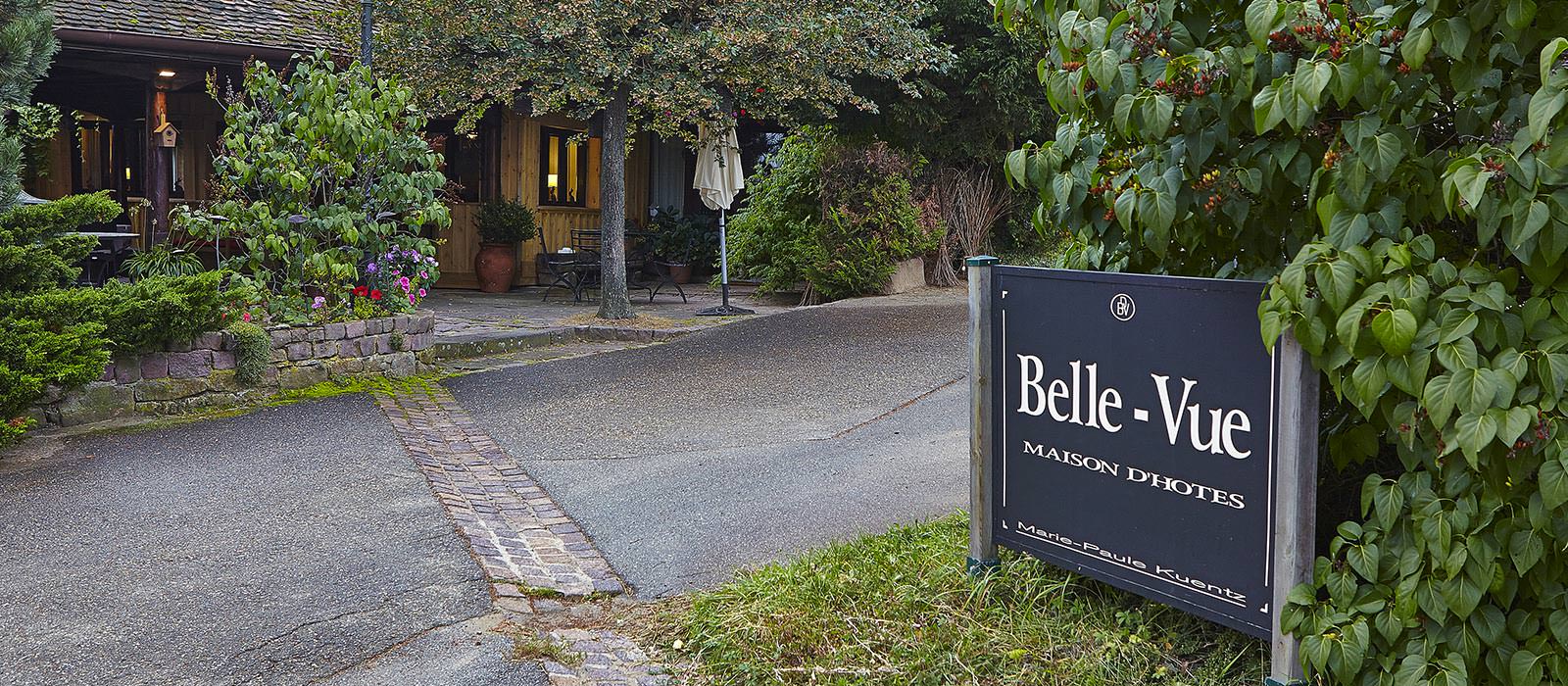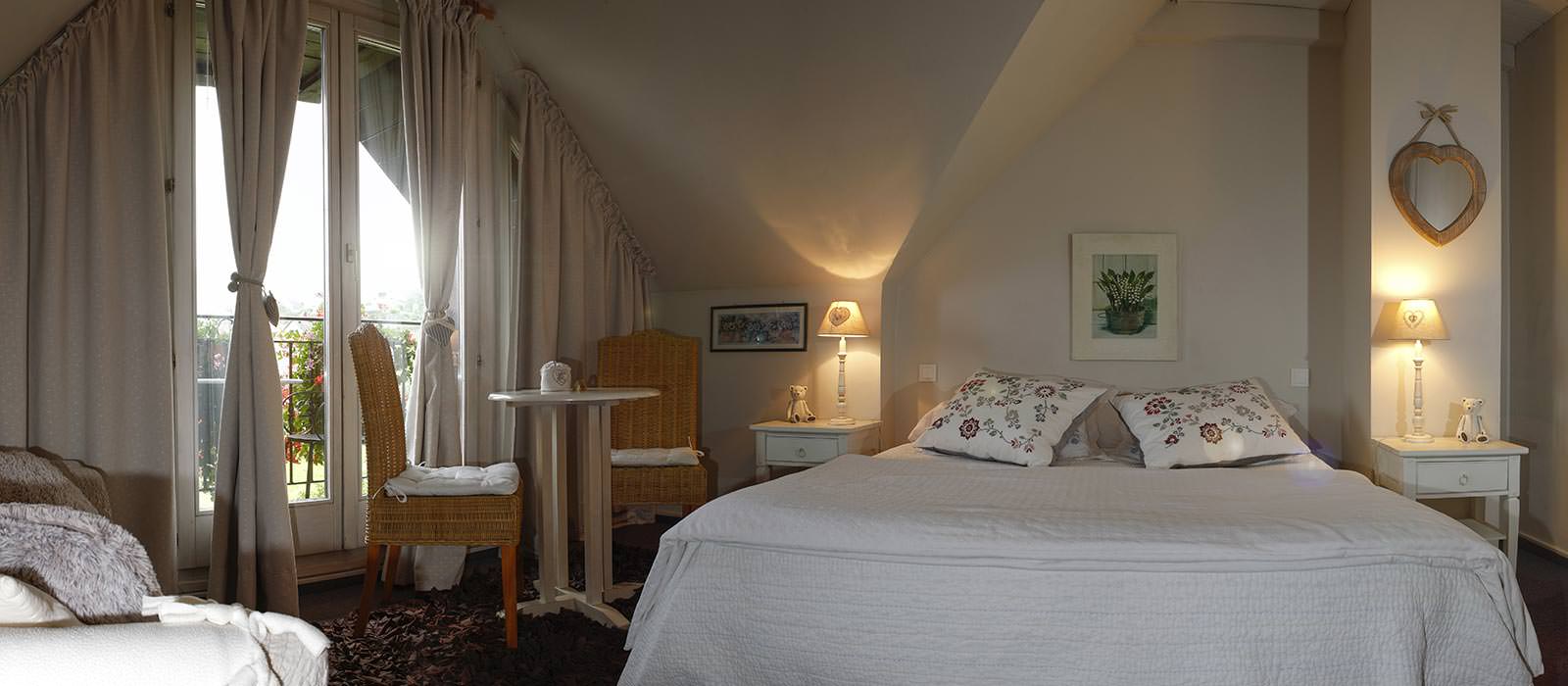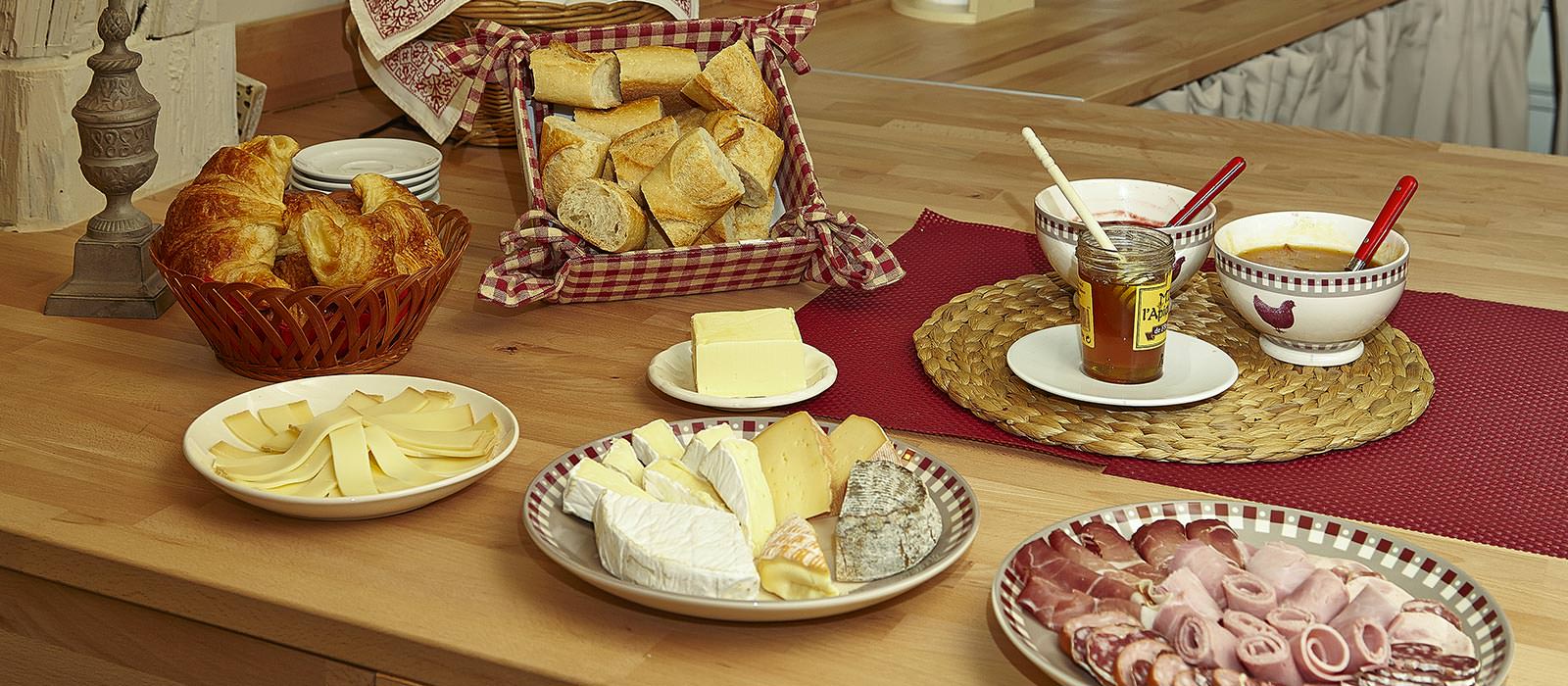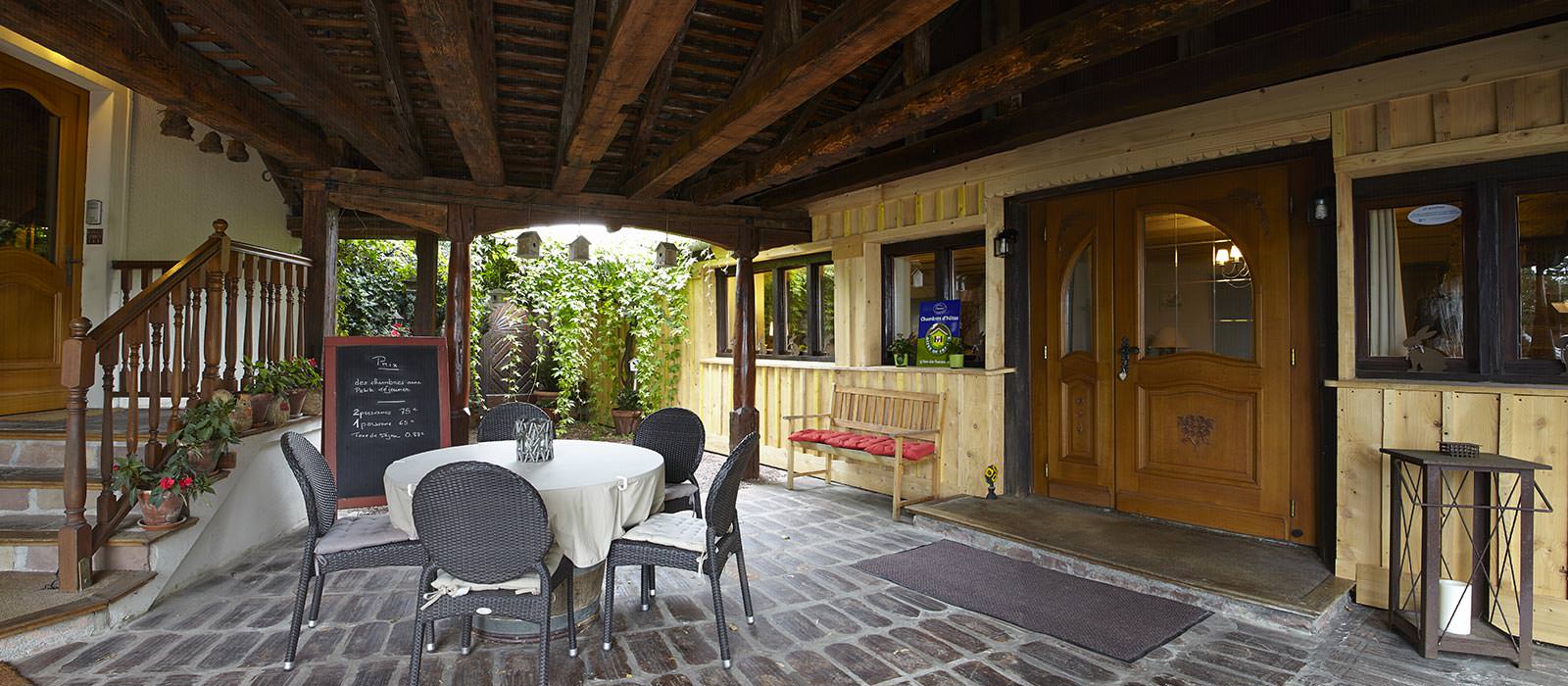 Our rooms
The Bellevue Bed & Breakfast is nestled amidst the Alsatian vineyards, a few miles from Colmar. Even closer is Eguisheim, classified as one of the most beautiful villages in France, overlooked by three medieval castles. The Bellevue offers 5 individually appointed rooms, all attractively decorated in the typical style of the region. They are all located in the main building and are accessed through a separate entrance.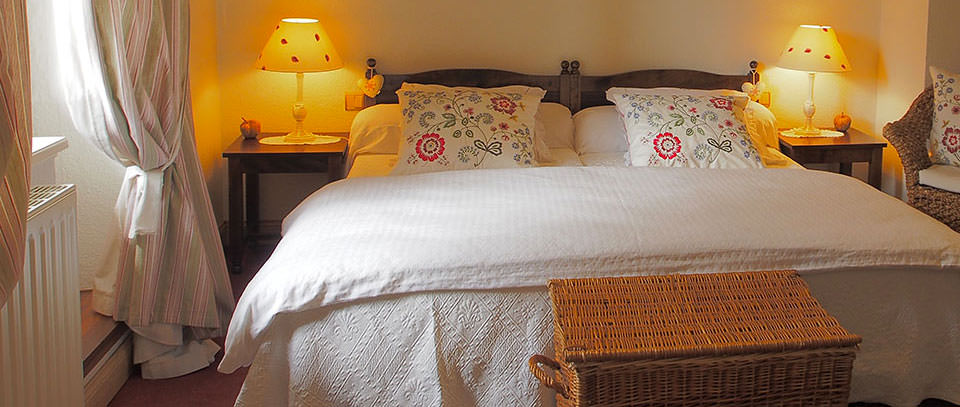 Cosiness
All rooms feature either queen-sized beds or two single beds and en-suite bathrooms with a shower, WC and hairdryer. Free wi-fi access is provided and you will find a television in each room. Some rooms have private balconies which provide wonderful views of the vineyards and beyond.
Services
Breakfast is served in the adjacent building just across the courtyard or – weather permitting – on our beautiful terrace. Start off the morning by indulging in freshly baked bread or croissants, cheese, cold cuts and our delicious home-made jellies. Our Sunday treat is a home-made Kougelhopf.

Rates
Rates start at 76 Euros per room/per night (2 people)
Including breakfast.
Wi-fi access is provided free of charge.
A municipal visitors' tax of 0,88 Euro per day/per person will be added to your bill.

The Bellevue
Appropriately named (Bellevue meaning "Beautiful View), our property is nestled in the vineyards of the Alsace and located directly on the famous Wine Route. It is surrounded by nature, yet very close to the most beautiful villages of the region and to Colmar. Our stunning views include the Alsatian vineyards, across the Rhine valley to the mountains of the Black Forest where often the sunrises breathtaking.

The building has been owned by our family for several generations. Today, your hostess, Marie-Paule, will welcome you with her radiant smile and generous hospitality. You will immediately feel at home as it becomes obvious that Marie-Paule is relentlessly looking after her guests' wellbeing by attending to even the smallest details. To preserve and further enhance its traditional cordial and intimate ambiance, the former Hotel Bellevue was turned into a Bed & Breakfast in January of 2014.

We look forward to welcoming you at the Bellevue very soon!
Information and contact
Bellevue
45, rue Roger Frémeaux
68420 Voegtlinshoffen

Phone: +33 389 493035
Mobile: +33 672 750 317

You will also find us on the following websites
Reservation Conditions
In order to guarantee your reservation, we require all guests to provide a credit card or a « Carte Bancaire » number. Your reservation is not confirmed until you receive our written confirmation. The total invoice for your stay must be paid upon departure from the Maison d' hotel Belle Vue. We request that guests arrive before 8:30 p.m. or notify us of a later arrival. Guest rooms will be available from 3:00 p.m. on your arrival date. Please contact us if you may need them earlier.
Bellevue Alsace - siret : 328 185 186 00017 | n° intra communautaire fr : 41 328185186.

Cancellation Policy
Reservations guaranteed by a credit card or a «Carte Bancaire can be cancelled up to 48 hours in advance of the date of arrival. In the case of a cancellation less than 48 hours before the date of arrival, one night will be charged. The date of receipt of the cancellation (by email, post, phone, etc.) will be the date applied for these conditions. In the event of non-arrival at the hotel the total cost of the reservation will be charged.
Fermer
Get a quote reservation
To book a room, you just fill out the form below. We will get back to you as soon as possible to inform you of the availability and price for your stay in Alsace.